Great facility and great atmosphere created by a solid group of individuals. The trainers there will get your body sculpted into the shape you want! Each one of them is kind, welcoming and very knowledgeable with anything pertaining to fitness. If I didn't live out of town I'd be a regular member forever. Highly recommend!
– Alex G
The zone is great! The main reason is because it is one of the only TRUE 24 hour gyms in Columbus. It also has equipment that most gyms don't. Zone is the only gym I've been to in Columbus that has a trap bar. It never seems to be too busy and there is always enough 45's to go around. You are never waiting on someone to get done with 1 piece of equipment so you can use it. Every member I have met is nice and helpful. It's like 1 big zone family and it's awesome.
– James F
"Bri helped me figure out how much and what  to eat, how to train, how much cardio and basically what to do.  It wasn't any different than she had been telling me all along.  The difference is I was willing to actually DO it.  Mind set. And when I did it, I felt better.  And the weight came off too.  And my joints stopped aching.  And I'm happy!  I have lost over 35 pounds, but I gained a whole new perspective. I owe so much to Bri for her patience and belief in me.  In addition to being an incredible trainer, she has a wealth of knowledge about health, wellness and the body."
Kay C.
Zone Personal Training Client
Trainer – Briana Tindall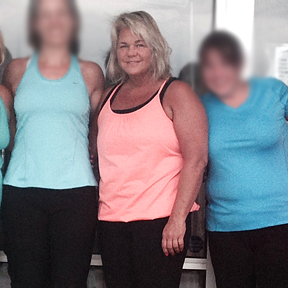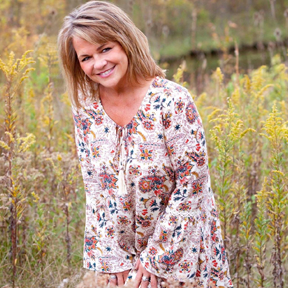 What I really loved about working with Stephanie was the holistic care and concern she had for me. Not only did she help me get stronger, but she also helped me become more aware of nutrition. Between strength training and nutritional meetings, working out became less about just looking better, but also about feeling healthy and getting stronger. She helped me realize how to love my body for what it is and continue to improve it through taking the time and energy into treating it well. Her support played a huge role into feeling and looking better. She really puts herself in a position to help you get to your goal, whatever it may be and is always encouraging me to push forward. I recommend Stephanie because she is not only a trainer to me, but also a friend. I've always felt so comfortable working with her from the very beginning. I've been so lucky to have such an amazing person be my trainer for these past two years and hope that others get the great experience of personal training I had!
– Serin W
You won't find a better place or trainers! Thanks Will Wark for kicking our butts every morning. It's always challenging, never the same and you somehow make it fun too!
– Dearne S
"I started my journey with Stephanie back in the winter of 2015. I can honestly say it's the best decision I could have ever made for myself. Stephanie not only pushes me to limits I didn't know I had within myself but she has also been my biggest support system throughout these last couple years. I have never in my life been more proud of myself than I am now. This experience has not only changed my body but it has changed my mind and spirit. I want to thank Stephanie and Zone Fitness for their support and motivation. "
Lauren T.
Zone Personal Training Client
Trainer – Stephanie Hinders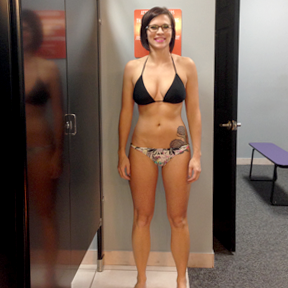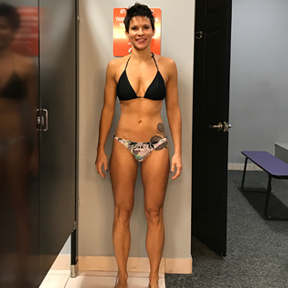 "First off – I am a confirmed, 46-year-old, couch potato. Or at least I was until I met Stephanie! Stephanie is an amazing trainer- very knowledgeable, patient yet firm, and encouraging yet understanding. Due to her guidance and perseverance, I have lost and kept off 20 pounds in 10 months!!! I never would have done this without her. I feel healthier, happier, and more confident than I ever have in my 46 years. I was never athletic, but now I at least believe I am on my way to being in shape and stronger than I have ever been. Stephanie's nutrition counseling is fabulous, and I feel like my health/fitness is a team effort since she is with me every step of the way. She keeps me motivated and helps me get back on track when I lose focus. Stephanie doesn't make me feel guilty or bad about occasionally making unhealthy food choices or having an off day in training. Stephanie adjusts exercises as needed for any limitations I may have, and shows me how I can use modifications to still reach my goals. What can I say – I think Stephanie is a great trainer and fitness partner that anyone could benefit from no matter what age or fitness level."
– Angela R
Briana and her vast knowledge of fitness and nutrition totally transformed my body when it came to getting wedding-ready. She is one of the best trainers and nutrition coaches out there!!
– Meagan C
"I've been training with Will for 14 years to keep my bike riding and snow ski racing at a competitive level. Will has helped me through exercises for rotator cuff, tibial plateau and broken hand rehabilitation. He has been very instrumental in keeping me at a high level of exercise"
Joe H.
Zone Personal Training Client
Trainer – Will Wark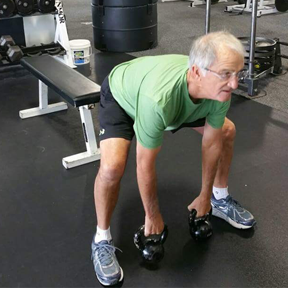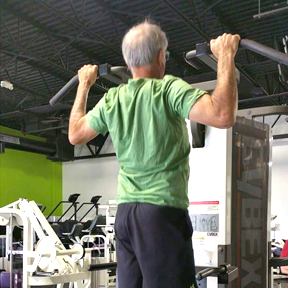 Best gym ever! Everything you need, open 24 hours and friendly staff!
– Travis W
Close to home, nice and clean, fresh towels, my little private gym.
– Sachin A
Do you have something you want to say about Zone?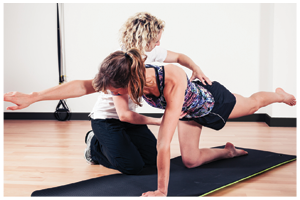 Our awesome team of professional trainers cover a wide range of specialties from athletes to youth, female-specific, group or individual training and everything in between. Let us create a custom program for you.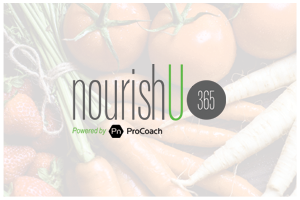 Lose weight, build strength, and have more energy with one-on-one coaching proven to work 100,000 times over.