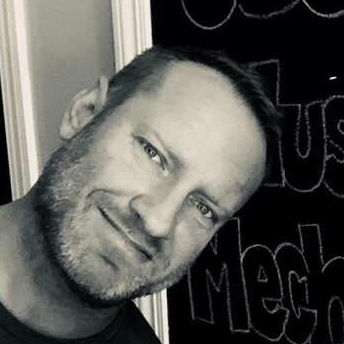 Our mission at Zone Personal Fitness is to provide the COMPLETE fitness experience to our community that leads them to
feel better, look better and live better.
---
Our vision is to inspire growth and wellness through fitness in our community!
A little about Zone & how we came to be.
At our gym, we like to have fun. We like to lift. Lift, laugh, love… if you will. Exercise is our breath of life and we want to share that with as many people as we can. Welcome to Zone!
At Zone, members have the opportunity to train with one of our pro trainers or use our facility as their own private gym. Zone offers the advantage of a small personal training studio and a large fitness facility – you get the best of both worlds. Our fitness facility is roughly 8,000 square feet and is decked out with a variety of circuit training machines, free weights, cardio equipment along with some specialized training equipment. Find out more about what Zone has to offer here.
Thank you for joining me on the path of fitness! Fitness has been a life long journey for me. Zone Personal Fitness was built based on my beliefs of how I define health and fitness. I am extremely passionate about inspiring people to be better through the vehicle of fitness. I am continually evolving my own health and wellness through this same practice in order to provide the best education and opportunity for you to experience the same. My hope is that you leave Zone each and every time feeling better, living better and looking better than when you came in!
-Will Wark
Owner, Zone Personal Fitness
Community is the glue of the Zone. 
We're hooked on Phonics.
We freakin' love learning. We are driven by a passion for improvement.  We are constantly evolving our own health and fitness practice through continual education so that we can not only better ourselves but educate others as well. We at Zone are a group of people who want to get better, learn together and embrace growing together.
Paying it forward, left and right.
Be part of something larger than a few workouts per week. The roots of what fitness means run deep at Zone. We aspire to inspire you through our personal stories but we also aspire to be inspired by you. There's no embarrassment or shame in coming as you are, your amazing authentic self. Fitness, in all of its complexity is who we are at Zone. We live it. We love it. We teach it. We share it. We breathe a love for fitness.
Get on with your Kaizan.
Slow and steady change. Kaizan. We strive for growth- as a business, as people, as trainers, as members. We believe that it takes consistent work to be better and do better. We help people realize their driving force for change, to realize their potential and to create sustainable progress. The changes made in the gym do not stay in the gym, they create the life you live outside the gym.
Gettin' it done while havin' fun.
Exercise takes effort and change takes time so we believe enjoying the process is crucial. From our members to our staff to our trainers, to the owners- together, we create the welcoming environment that is Zone. Gym-timidation has no place here. Come as you are, say hi to your neighbor, pick up a dumbbell and get it done. Jokes encouraged. High five.
We'll do ya right.
We take pride in what we do and how we do it. Our members and clients help make Zone what it is and we truly value that. Our trainers take the responsibility of your body seriously and program purposefully and thoughtfully according to your specific needs in order to help you improve and reach your specific goals. We strive to create an environment that will welcome you, fulfill your needs and leave you looking forward to your next workout.
Feel Better, Look Better, Live Better.
"The Zone is a gym and a fitness community. As someone who was intimidated by large gyms and fitness equipment, Zone offers a comfortable environment, Trainer's who help you define your goals and helps push you to reach them. If you've been searching for a new place to workout, join us at the Zone!" – Sarah B.