Real Change
can be uncomfortable. Intimidating. Make you want to run for the hills. It challenges you to dig into unfamiliar territory – about yourself.
Lasting Change
comes from figuring out your deeper reasons for wanting to change, investigating how you think about food, observing how much your life as it is supports your goals and what needs to shift for you to finally find success.
True Change
extends beyond the contents of your plate and the number of reps in your workout.
"How is this program different from all the diets and fixes I've already tried that haven't worked?"
Daily support, guidance & accountability through the entire year, with knowledge to last a lifetime.
Completely customized. You create your unique roadmap to success.
A deep look into what makes fat loss happen and how to sustain it. For YOU.
This program is not a 30 day quick fat loss fix. If you're 100% ready to commit to yourself for one year, venture outside of your comfort zone to reach your body transformation goals and create lasting change, I'm ready and revved to help you get there.
Make Change Happen This November.
Find out how to join the November 2018 group below.
I'm 100% ready for real change.
Food for Thought
See exactly what we will cover over the course of our year together.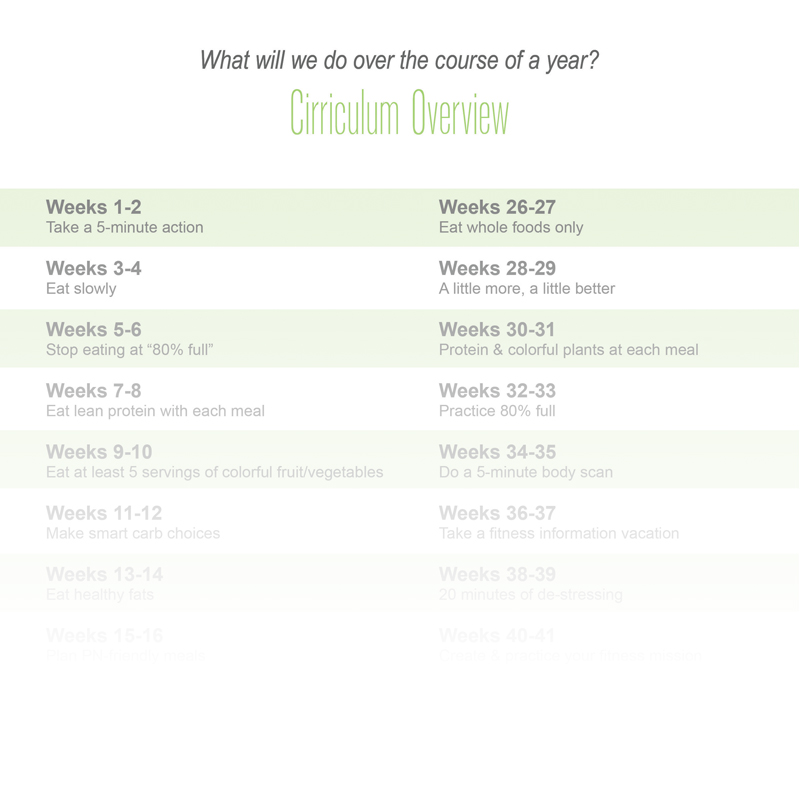 Hi – I'm your personal coach, Stephanie!
I am a certified fitness trainer and a level 1 & 2 certified coach with Precision Nutrition. I've been on quite the roller coaster with my body and my health. I've certainly put my body through the ringer and looking back, I sure am glad it decided to stick around and didn't up and run away in the middle of the night.
From fast food 2-3 times per day EVERY DAY with absolutely zero concern for what I was putting in my body, I shifted to loathing what I saw in the mirror, bingeing on "health" foods and running on the treadmill until the little red numbers told me I burned enough calories and could get off. When that didn't work, I stopped eating carbs altogether. Nope. I ate two times my bodyweight in protein per day. Nada. I tried Paleo, I tried Keto. The key point here? I TRIED so many things. When I came across Precision Nutrition and the ProCoach platform, it changed everything.
I've spent years transforming my relationship with food and helping my clients do the same. Now I want to help you. Stop 'trying' and beating yourself up for 'failing' and try something that is tailored just for you. You will thank yourself tremendously.