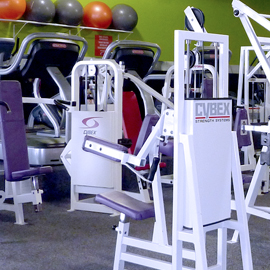 A little about our gym
At Zone, we like to have fun. We like to lift. Lift, laugh, love… if you will. Exercise is our breath of life and we just want to share that with as many people as we can. Welcome to Zone!
Zone a unique training environment which gives members the opportunity to train with one of our pro trainers or use our facility as their own private gym. Zone offers the advantage of a small personal training studio and a large fitness facility – you get the best of both worlds. Our fitness facility is roughly 8,000 square feet and is decked out with a variety of circuit training machines, free weights, cardio equipment along with some specialized training equipment. Find out more about what Zone has to offer here.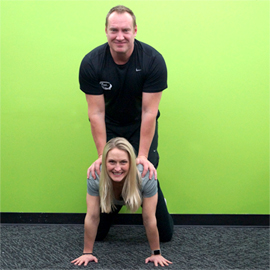 … & a little about how we got here.
Will and I want to thank you for joining us on our path of fitness! Fitness has been a life long journey for both of us and at the same time in our lives, came to similar conclusions and beliefs of how we define fitness. We have since built Zone Personal Fitness based on these beliefs and we are passionate about inspiring people to be better through the vehicle of fitness. We are continually evolving our own health and wellness through this same practice in order to provide the best education and opportunity for you to experience the same. We hope that you leave Zone feeling better, living better and looking better than when you came in!
Are You Ready to Feel Better, Live Better and Look Better?
Our mission at Zone Personal Fitness is to provide the COMPLETE fitness experience to our community that leads them to
feel better, look better and live better.
Our vision is to inspire growth and wellness through fitness in our community!